Kandarp
26-year young entrepreneur | Started Granth (A Content-driven Branding & Advertising agency) with Zero capital | Founder & First Person of Granth | We are a team of 25+ creative professionals at this moment | Enjoying entrepreneurship
What is Granth?
Let me take you to Granth.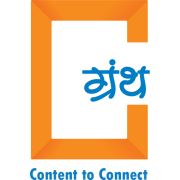 A creative branding and advertising agency based at Ahmedabad that specializes in crafting superlative content that has the power to elevate your business into a brand. At Granth, we have put together a spectrum of services ranging from branding solutions, graphics, content, translation, publication, merchandise, and so on. We understand that with changing times, the needs vary as well. The same formula or strategy doesn't work for every company. You could be a small start-up or a renowned brand and based on that the needs will differ. Hence, the solution has to be tailor-made. We believe in the culmination of content, strategy, design, communication, and passion for creating something new along with ruling the hearts of the consumers.
Every organisation is defined by its people. This is the reason we just don't hire someone for the sake of it. Our team comprises of individuals who bring the flavours of inventiveness, fun, multiplicity, and creativity to the table. These creative folks ensure that anything that we create augments towards extraordinary. The idea is to cut through the clutter and break-free with ideas that are beyond surreal.
Talk @ TEDx EllisBridge